Epoxy Flooring Bayside Melbourne
The Best Epoxy Flooring Bayside Melbourne
Our epoxy flooring solutions are the best you can find in Bayside Melbourne. We are the most dependable team you can always count on to deliver quality solutions. Our specialists can install epoxy floors for commercial, residential, and industrial properties. Let help you get durable and long-lasting epoxy floors. We can customise the floors with your preferred colour or decorative flake. Our services are available in the City of Bayside and surrounding suburbs like Brighton, Hampton, Sandringham, Cheltenham, Hampton, and Beaumaris.
Our Epoxy Flooring Solutions in Bayside Melbourne
We can design and install epoxy floors for warehouses. Epoxy is the best warehouse flooring choice because it is durable, slip-resistant, and strong. It can withstand pressure from high traffic without getting damaged, cracking, or wearing out. Let us help you install this floor on your warehouse to have a safe working environment.
If you are commercial developer, you can depend on us for all your epoxy flooring needs. Our solutions are guaranteed to increase the value of your property. We will customise every floor component to suit your needs and preferences. Our team can deliver epoxy floors in your desired colour or decorative pattern. Just tell us what you need. We will deliver.
Our team will help you a durable and long-lasting garage floor. All our designs are customised to meet your needs. We always take time to understand your goals, design the floor outlook, and do the installation. Your garage will be safe with our epoxy floor solutions. We guarantee a floor that will be resistant to skidding, spillage, and chemicals. Hire the best epoxy flooring experts now.
Other Products: Epoxy Flooring Northern Suburbs Melbourne
Do you need an epoxy finish on your commercial, residential, or industrial floor? Look no further. Our team is here to walk with you. We will transform your concrete surface to look pristine and beautiful. We customise every aspect to suit your needs and goals. When you hire us, we promise to deliver nothing but the best.
Call us now to ask more about our epoxy solutions in Bayside Melbourne!
Advantages of Our Epoxy Flooring Solutions
Hire to enjoy the benefits of our epoxy flooring solutions. They are perfect for numerous applications, including commercial, residential, and industrial properties. Epoxy floors are also chemical resistant, a feature that makes them the best for garages and warehouses. They are also resistant to skidding, making them safe for areas with high traffic like warehouses and retail centres.
Another benefit of epoxy floors is that they are easily customisable. Unlike other types of floor finishes, epoxy can be designed in a particular colour or pattern finish to suit your needs and goals. Our team is ready to help you with the entire process from designing to installation. Let us customise an epoxy floor for your space today.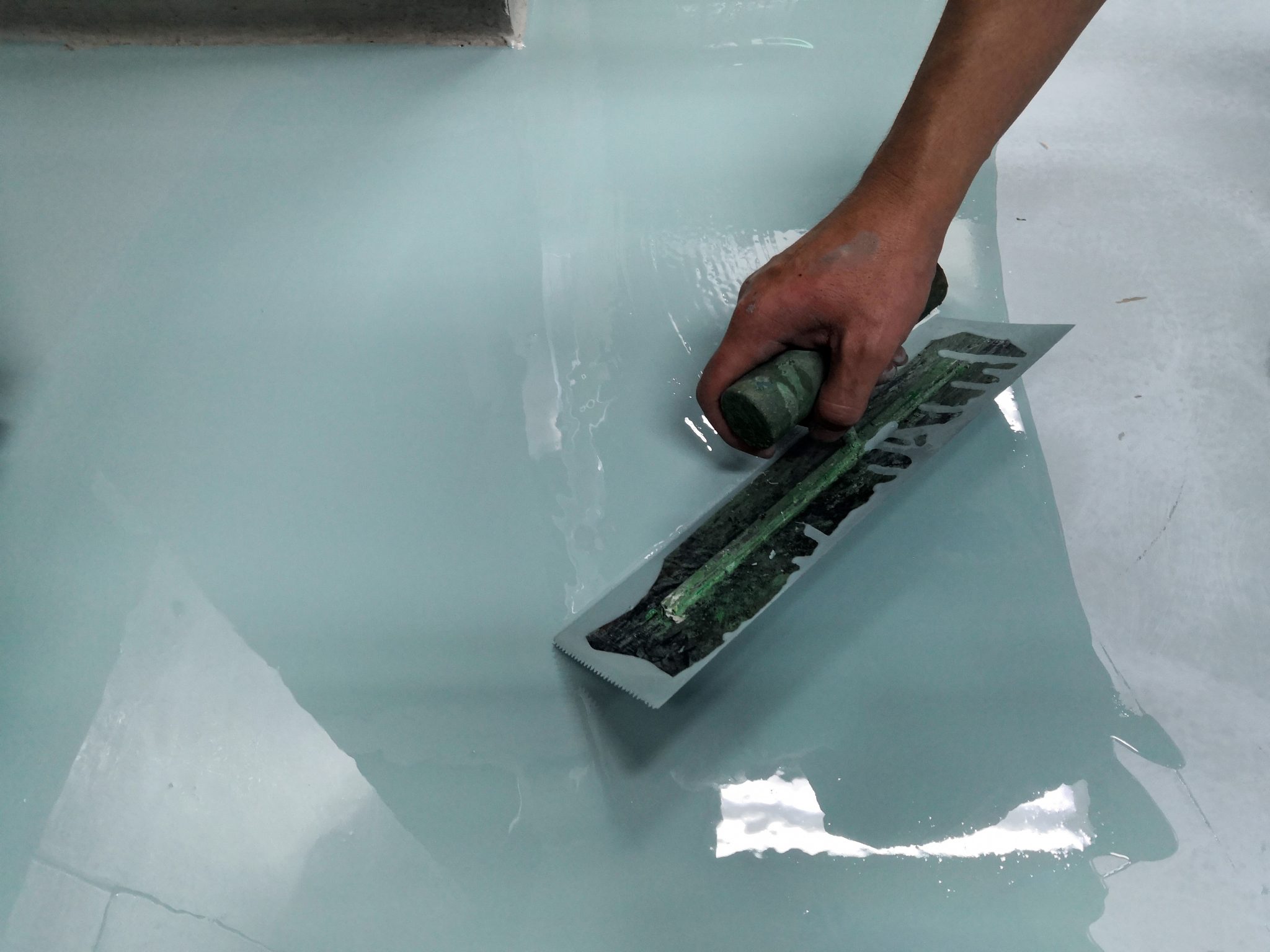 Epoxy Flooring Maintenance
Epoxy floors are also easy to maintain and clean. Using a wet cloth, you can easily wipe and remove dirt from the floor. It is not cost intensive to maintain this type of floor. Therefore, investing in our epoxy floors is one of the best decisions you can make. It comes with many benefits, making it perfect for different applications.
Call us now to ask more questions about our epoxy floor solutions in Bayside Melbourne!
We believe in serving our customers right!
We are the most dependable epoxy flooring experts available in Bayside Melbourne. You can always count on us to create beautiful and pristine epoxy floors to fit your space. If you need a floor outlook to elevate the outlook of your building, we will get it done. Our professionals are always committed to fulfil your goals and desires.
Our primary mandate is to ensure you have the perfect floor for your commercial or residential space. Another aspect making us the most trusted company is because we use quality materials. We never compromise on quality. Our goal is to ensure that you have something that will last for years without wearing out. We are experts you can count on.
Our skilled and knowledgeable team is always ready to work on your project. We are just a call away from working on your project. Simply give us a call and we will be on your premises in no time. We are experts you can depend on when it come to installing epoxy floors.
Call us now to ask more questions about our epoxy floor solutions in Bayside Melbourne!