Warehouse Epoxy Floor Across Melbourne
The answer to this is simple. You can have epoxy flooring installed in any warehouse. Size or area space is not important with any of this as our company is highly experienced at providing a high quality flooring solution in a range of locations.
We operate over the entire Melbourne area, so we can come to you no matter your location and advise you on the best course of action to take. Our team is in your area, and we can arrange a time to check out your warehouse before we take your project any further.
But, of course, you may not even realise that epoxy flooring is the best option for your warehouse. So, allow us to explain why this will indeed be the case.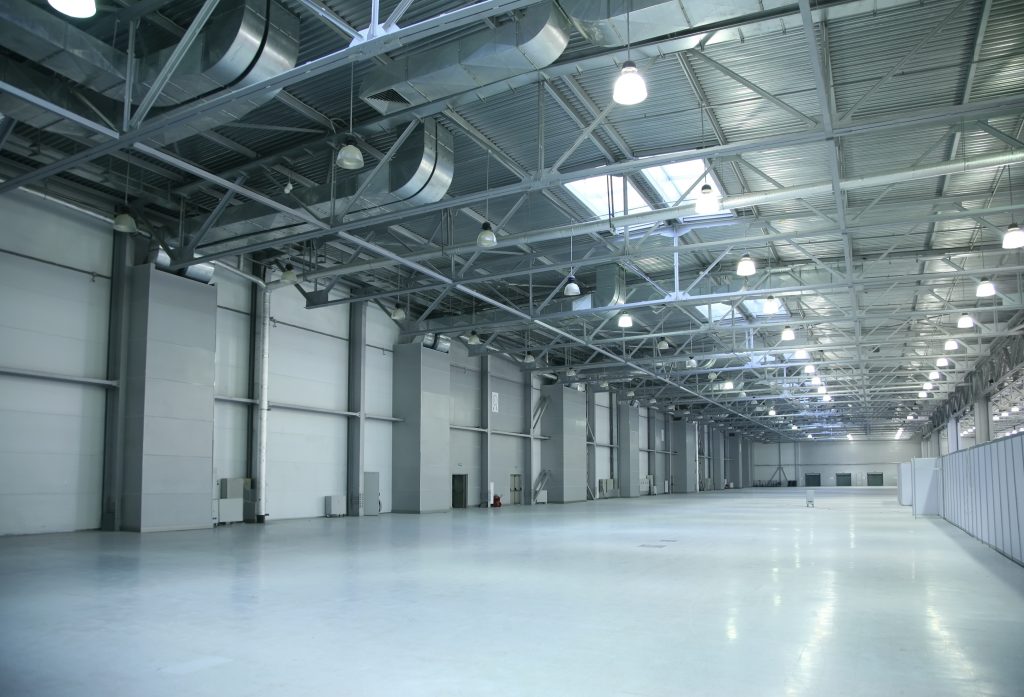 The Reason for Installing Epoxy Flooring in Your Warehouse
Let's face it, your warehouse is going to likely have a smooth, concrete floor, and that's not the best solution from a safety perspective. Anything can leak onto the floor and it will instantly become dangerous, which is something that must legally be avoided at all costs.
That is where epoxy flooring can ride to the rescue.
Epoxy flooring is going to provide your warehouse with an anti-slip surface, and that's a big deal. The textured surface provides amazing grip even in less than perfect conditions.
It's also going to be far more resistant to chemicals damaging it, and that may very well be important in your warehouse setting.
Easy to Maintain and Clean
Epoxy flooring is also surprisingly easy to keep clean and to maintain. This is primarily due to the way in which any spills can be quickly mopped up before it has the chance to do any damage to the floor.
But then, epoxy flooring is highly durable, and that is why we also say it is very easy to maintain. This maintenance can be key for a busy warehouse. You want to know that your floor is in fine working order no matter how busy the place may be.
This floor will also be harder to damage when it comes to machinery and equipment. A warehouse can hold a lot of stock as well as storage options and equipment. You don't want to have a floor that can be damaged on a regular basis. That will lead to a lot of downtime that will cause problems to your company in general.
An epoxy floor will help you avoid those issues. However, if you want to learn more about the different benefits and reasons for installing an epoxy floor in your warehouse, then you can do so by getting in touch with us.
The best way to contact us is via the number on our website. Our customer service team will be on hand to answer any questions you may have, and we also offer a free quote to all potential customers. Also, there are no obligations attached either, as we don't believe in applying pressure at all.
Cost Effective and Easy to Install
But here is something else that is important. An epoxy floor is quick and easy to install while it also provides a cost effective solution. 
Our team is highly experienced at installing this sort of floor, and that does mean we can do so in a shorter period of time. However, don't think we are going to cut corners or costs to deliver your new floor in next to no time. Instead, we use the highest quality materials at all times, and we guarantee that the floor we install will be to the highest industry standards.
Of course, the cost will depend on the size of floor, but we recommend getting our free quote to see how much it will cost in advance of any work being carried out. You can request your free quote by getting in touch with our customer service team.
Call now and get a free quote!
We offer a complete range of services regarding warehouse epoxy flooring. Aside from providing expert advice, our team will also be able to apply our epoxy coating on concrete, repair your existing floor, and also carry out maintenance.
That means we can help to even bring your previous flooring up to scratch no matter if it is old and requires some form of repairs. 
Dealing with repairs and issues will be essential if your floor is to be as safe as possible. Our team can assess your current situation and advise you accordingly, 
To learn more about these services, and how they may relate to you, contact us via the number on our website. Our team will be on hand to offer you clear advice on what to do next, and we can answer any questions you may have regarding your flooring options.
When contacting us, remember to get our free quote. We provide this to all clients and there are no obligations attached either.
Get in touch with our team of epoxy experts today!
If you own a warehouse, and would like to learn more about the possibilities of having an epoxy floor installed, then stop wondering and take action. You can do so by calling us direct via the number listed on our website, and see how we can help you with your project.
Our customer service team is on hand to take your call, and to also answer any questions you may have regarding the installation of your new floor. Don't forget to ask for your free quote either.
We look forward to taking your call and helping with your new flooring project.
Call now and let's get your project started