Epoxy Flooring Northern Suburbs Melbourne
Professional Epoxy Flooring Northern Suburbs, Melbourne
If you are looking for professional epoxy flooring, you have to the right place. We provide the best epoxy floors for your home, garage, or commercial property. Our team specialises in warehouse epoxy flooring, garage epoxy flooring, and other types of epoxy floors. You can always depend on us to deliver quality results. If you reside in the northern suburbs of Melbourne, including Brunswick, Bundoora, Ascot Vale, Kensington, Wollert, and Oak Park. We are your go-to epoxy floor specialists, always committed to help you deliver.
Our Epoxy Flooring Solutions in Melbourne Northern Suburbs
Epoxy coatings are the best for making garages look amazing while maximising safety. With our garage floor solutions, you can always get the best solutions. We can deliver garage floors in solid colours or decorative flakes depending on your preference. Let our team help you transform your garage into something beautiful and pristine.
Looking for epoxy floors for a commercial space? We got you covered. Epoxy is the perfect floor finish to make your commercial space look beautiful and pristine. Our epoxy finishes are slip resistant, safe, and durable. With commercial flooring solutions, you can be confident to get the best epoxy floors. Let our team help you install the best epoxy floor today.
We provide the best warehouse epoxy floors no matter the size. Our specialists are experienced in offering high quality flooring solutions across Melbourne North. Let us help you make the floor look pristine and beautiful. Our solutions are durable and slip resistant, making them the perfect choice for warehouse owners. Talk to us now to get warehouse flooring assistance.
Other Products: Epoxy Flooring Northern Suburbs Melbourne
We can apply epoxy on all types of concrete floors to give it the perfect finish. Our specialists are committed to help achieve your goals. If you need an epoxy finish with a particular colour or decorative flake, we will do the job. Let our team help you install the quality and durable epoxy finishes on your floors. We are committed to offer durable epoxy finishes on concrete surfaces.
Call us now to ask more about our epoxy flooring solutions in Melbourne Northern suburbs!
Enjoy The Benefits of Epoxy Floors From Our Professionals
Epoxy is an effective material to achieving a safe working environment whether it is a garage, a commercial property, or industrial premises. It is also quick and easy to apply compared to other types of flooring. The benefits are numerous when you install our epoxy flooring finishes.
Epoxy is the best flooring finish because it is durable and hard to wear. If you are a garage or industrial owner, this type of flooring can last for decades without getting damaged. Another advantage is that it is a slip resistant flooring finish. It offers perfect grip and makes the floor safe for walking and working.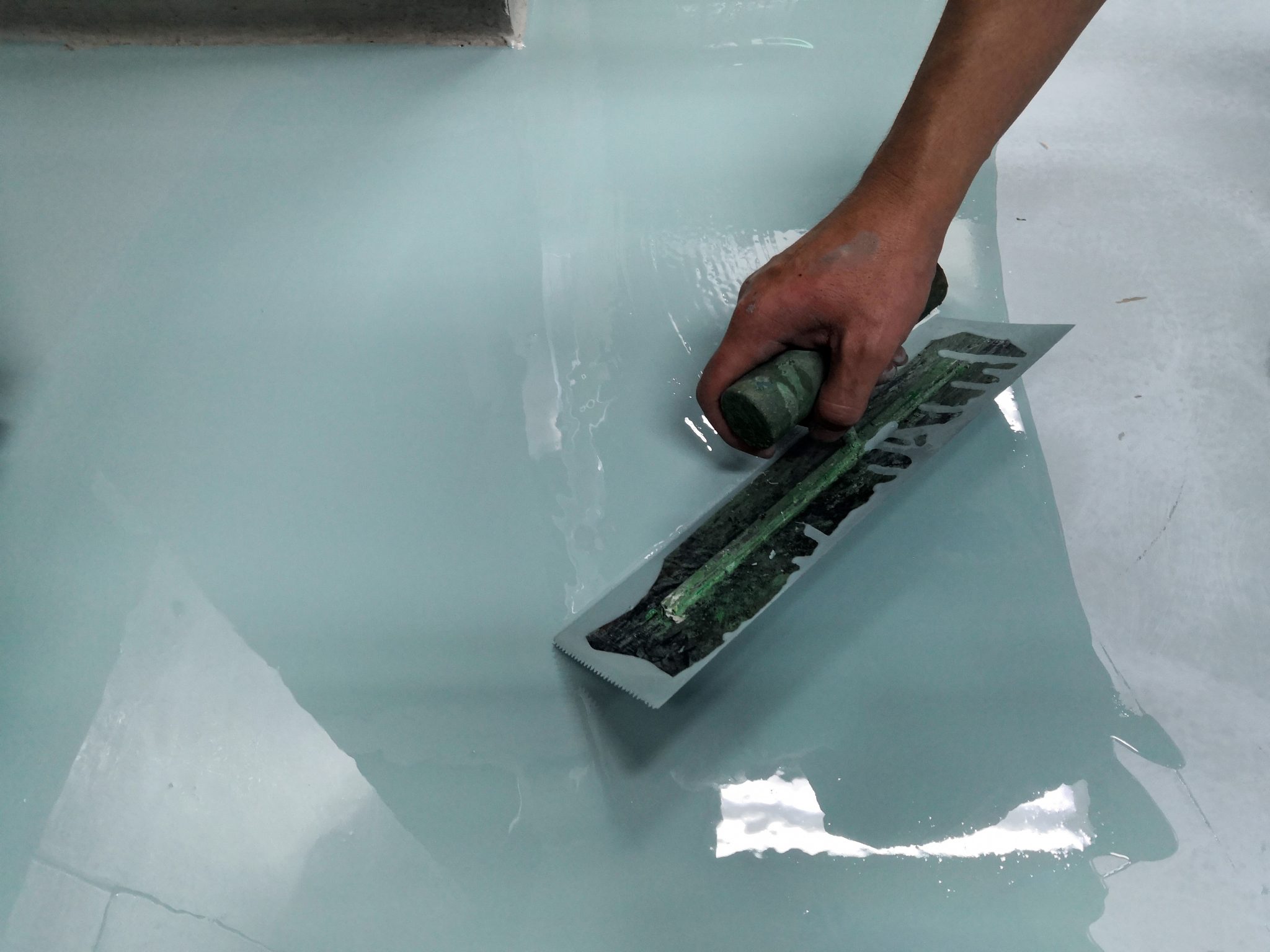 Epoxy Flooring Maintenance
Let us help you get the peace of mind and guaranteed safety you crave. We will help you achieve the best results on your garage surfaces. Epoxy is also easy to clean and resistant to spillage. This makes it perfect for garages and industrial surfaces. It can be cleaned easily without leaving residue on the surface.
Call us now to ask more about our epoxy flooring solutions!
Our company is the best you can find in Melbourne Northern suburbs. When it comes to installation of epoxy flooring, you can always count on us to deliver the best results. Our commitment is to inspect every site, come up with customised solutions, and complete the job based on your needs. We take time to understand your needs and preferences before commencing the work.
We have an experienced team with a proven track record across the region. Our company has earned the reputation as the best epoxy floor company in northern suburbs, Melbourne. You can call us wherever you are in Melbourne north suburbs, and we will answer. We are just a call away from handling your epoxy flooring project. Stop worrying about how to proceed with the work, we are here to walk with you from start to finish.
We provide the best epoxy floors using the best materials and equipment. Our team utilises the best techniques and best practices to guarantee quality results. We never compromise on quality. Contact and ask us about anything regarding your floors. We will provide an obligation free quote to help you decide whether our solutions fit your goals.
Call us now to request a FREE quote on our epoxy flooring solutions in Melbourne Northern Suburbs!