In each building, whether residential, commercial, or industrial, the floors play an essential role that is too frequently neglected or even overlooked. The flooring not only enhances the aesthetics of your home or workspace but also assures your safety and increases the efficiency of your daily chores or duties. These are only some reasons why you must choose a flooring option that can survive the everyday rigours of use in your place. And this is where epoxy flooring Melbourne comes in, being one of the most popular options for flooring. As more and more Australians discover the many advantages of epoxy flooring, they are making the wise decision of adopting this flooring method to be installed over their existing flooring systems.
When it comes to epoxy flooring, it's important to first talk about how and where you can best use this flooring. Unfortunately, many misinformed people believe that epoxy flooring coatings are only applicable to mechanics' shops and garages, but this impression is not true at all. You can have epoxy flooring Melbourne installed in any setting since it is so adaptable, and its benefits are desirable for most floorings, if not all. Even if you're using epoxy flooring for home concrete or commercial flooring, you can rest assured that it will get the job done without fail.
Listed below are some additional reasons why epoxy flooring Melbourne is a great option for your home or business to make your life much easier.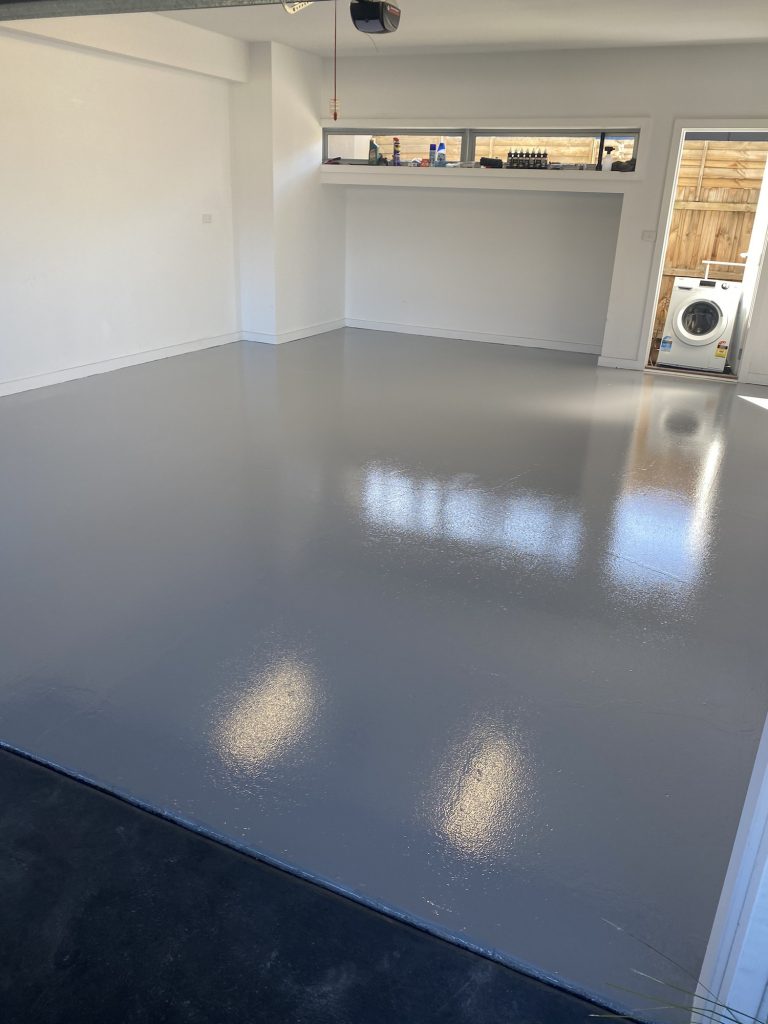 Epoxy Flooring is Tough and Durable
Epoxy flooring coatings are one of the industry's favourites since they can withstand the abuse that comes with foot and vehicle activities with high volume and intensity. This only proves that epoxy flooring is tough and durable, even more so than any traditional flooring system.
Because epoxy flooring does not break or chip readily, it is superior to concrete even for that reason alone. With its durability, you don't have to be concerned about damaging your flooring every time you drop a tool or anything heavy. On top of that, epoxy floor coatings are also resistant to the majority of materials which can cause staining.
Epoxy Flooring is Easy to Maintain
You don't have to spend much time cleaning or maintaining an epoxy flooring system, whether it's installed indoors or outdoors. Owing to its resin and shiny finish, practically any liquid that is spilt over epoxy flooring Melbourne is quick and easy to clean up. So when it comes to floor stains, you don't have to be particularly worried or concerned about them if you have epoxy flooring.
When it comes to health and hygiene, epoxy resin floors are hypoallergenic and sanitary due to their seamless construction, which prevents mould and germs from forming and flourishing in the floor's crevices.
Epoxy Flooring can Look Stunning
The epoxy flooring system is available in a broad variety of finishes, including flake, metallic, and polished concrete, all of which can add aesthetic value to your space. For both residential and commercial properties, it is strongly suggested to consider a polished concrete coating since it can add a touch of refinement and flair to your property.
When it comes to decorating your interior floors—or even the exterior, epoxy flooring Melbourne is the best option. It is available in a wide range of colours and can be laid out in a number of patterns and styles that suit your preference or match the design of the existing architecture.
Epoxy Flooring is Cost-Effective
When compared to more conventional flooring materials like hardwood and vinyl, epoxy has proven to be the more cost-effective solution for your home or business. The cost of installing an epoxy flooring system is really low. And knowing that it can withstand the test of time, epoxy flooring is such a smart investment. Furthermore, as stains and grime are no longer a concern with this kind of flooring, you'll save a significant amount of money on cleaning supplies.
Epoxy Flooring is Resistant to Slippage
Slip and fall hazards are sure to be reduced because of epoxy flooring's resistance to moisture. It is possible to incorporate a slip-resistant additive into the epoxy before installation to keep you and your loved ones safe.
When it comes to making decisions about your flooring, whether you are installing a new one or renovating your existing floor, it is best to consult with experts if you want to get the most out of your investment. Speaking of investment, epoxy flooring Melbourne has proven to be one of the best choices around. 
If you want to learn more or need our services to install epoxy flooring in your home or business, call our number today! We provide exceptional customer service and high-quality workmanship that are sure to impress. And we'll be happy to provide you with a no-obligation estimate!
Call now and get a free quote!