If you operate a warehouse and have been considering an upgrade of its flooring, you should give warehouse epoxy flooring Melbourne a serious look for all its benefits that you and everyone working in your warehouse will appreciate.
Epoxy floor coatings have garnered a lot of excellent feedback from both homes and business owners over the years. In the case of industrial and commercial buildings, epoxy flooring remains a top choice despite the extensive range of floor coating alternatives that exist in the market. However, with that said, only a few options exist that apply to warehouse flooring. For the time being, leaving things as they are—that is, plain concrete sealed flooring—had been the least expensive alternative. Over time, however, the decision of using plain concrete flooring for warehouses has increasingly become costlier for many reasons.
This article will compare the advantages of epoxy flooring with those of concrete sealers, another prevalent flooring alternative.
Epoxy Flooring Looks much Better
You don't need to decorate your warehouse in a way that's out of the ordinary. However, it must exude a professional appeal to it. Epoxy floor coatings are available in a broad variety of colours and designs, making it possible to hide the dull, unsightly concrete floor as well as minor faults, such as superficial cracks. A high-gloss finish of your warehouse epoxy flooring Melbourne will not only bring a level of sophistication and elegance to your warehouse but will also give the impression that your facility is well-maintained.
Epoxy Flooring is Easier to Maintain
A warehouse epoxy flooring can change your concrete floor into a non-porous, smooth, stain-resistant surface that can be readily cleaned free of dust, filth, and debris. As a bonus, you don't have to worry about any germs or bacteria that often lurk in porous concrete surfaces. With warehouse epoxy flooring Melbourne, all it takes to have a clean, germ-free, and gleaming floor is a simple antibacterial solution mopped over the top of the surface. 
Epoxy coating is significantly simpler to clean and maintain than impregnating sealers for concrete floor surfaces.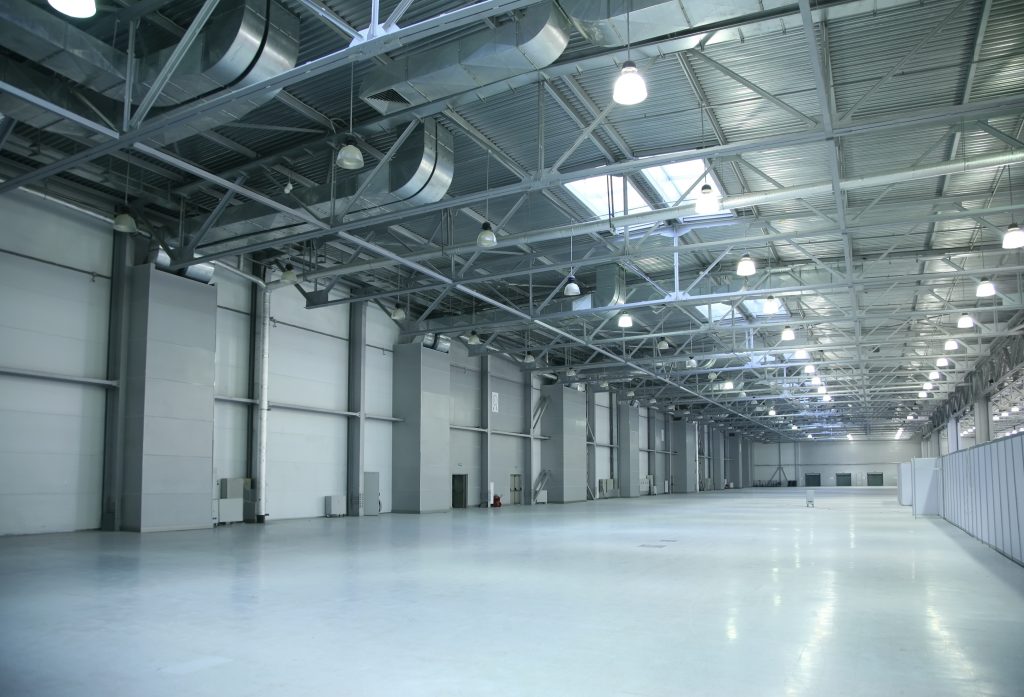 Epoxy Flooring has much Higher Durability
This one is a cinch to figure out. If you haven't already known or heard, epoxy coating is much more durable than any concrete sealer, and there is little debate about this.
These hard-wearing, durable epoxy floor coatings can handle heavy foot and vehicle traffic, as well as standard warehouse equipment like forklifts without suffering any wear and tear. In addition to its renowned long service life and chemical resistance, industrial epoxy flooring solutions can save businesses like yours a significant amount of money that you'd have spent on frequent floor repairs.
Epoxy Flooring is a Cost-Effective Investment
Epoxy coating is the most cost-effective flooring solution for warehouses since it is less costly than other flooring options, lasts longer, and withstands impact damage better. Warehouse epoxy flooring Melbourne also has the advantage of reflecting light, lowering lighting costs. It can be put in various thicknesses, making it suitable for a broad range of uses and settings.
Epoxy Flooring Helps Increase Productivity
What if there's something out there that can increase your warehouse's efficiency by up to 300%? That would be great. But wonder no more as there is a solution that can do just that; it's called epoxy flooring—just make sure it's done professionally. Having epoxy flooring for your warehouse will speed up the flow of goods, reduce downtime for machines and employees, and enhance the lighting in work areas by reflecting up more light.
Epoxy Flooring Improves Floor Safety
In order to keep people safe, epoxy flooring is designed to be resistant to slippage, fire, and impact damage. There are also different colour options that you can use to indicate particular zones in your warehouses, such as forklift traffic, work zones, and safety zones. In addition, installing an epoxy coating on your concrete floors can help reduce concrete dusting, which occurs when the porous, unsealed concrete floor surface breaks down under traffic. Besides destroying equipment and accumulating on inventories, this concrete dust presents some serious risks to the health of everyone working on such a floor.
Installing Epoxy Flooring is Quick and Easy
Due to the fact that epoxy floor coatings are quick and straightforward to install, you won't have to shut down your company activities for an extended period. You can resume your normal warehouse operations as soon as the floor has dried off entirely. In only about 72 hours after the warehouse epoxy flooring Melbourne is installed, you can get your business running again, this time on a safer, more durable floor.
Epoxy Flooring is Eco-Friendly
The final benefit listed holds true for virtually all warehouse flooring options available today. But due to the significance of the subject, it is necessary to bring it up for awareness and information.
When it comes to "going green", it has never been easier or more economical with epoxy floor coatings. In fact, two of the most environmentally friendly flooring options are waterborne epoxy resins and 100% pure solid resins.
In the field of flooring, we have experts with considerable expertise working with epoxy coatings in a broad range of commercial and industrial environments, including warehouses, manufacturing facilities, labs, and so on. You can get a free estimate from us or learn more information on how to transform your fresh or existing concrete floor into a durable, cost-effective, and practical work surface by calling our phone number today!
Call now and get a free quote!