Many more people are looking for modern materials to create extraordinary flooring solutions for their professionally designed kitchen and business spaces. 
Whenever hygiene, safety, and durability are important factors, epoxy flooring will cover all the safety and quality regulations that are required in a commercial kitchen. Epoxy is easy to keep bacteria-free and has no cracks or grout that mould or germs can grow in. 
Epoxy can tolerate heat, chemicals, oil, and food and on top of all that, is also slip resistant. Ensuring that you have safe, clean floors in your commercial kitchen is always a priority, so it makes sense to explore this affordable and sanitary flooring option. 
And with epoxy flooring, we are no longer talking about traditionally utilitarian spaces like garages and storage, but using epoxy for other business areas. Unique colours and designs are possible with epoxy, unlike traditional flooring materials, creating a commercial kitchen floor like no other!
Epoxy floors are seamless, safe, easy to clean, impact resistant, wholly customisable and incredibly durable and make the perfect floors for high-traffic areas like kitchens but also for your business's patios, porches, entrances, and verandahs. 
Epoxy is not limited to those areas; flooring in bathrooms, offices, lobbies, and reception areas can all look incredibly impressive with an epoxy floor!
And just so you know, epoxy can be put over the top of nearly any kind of flooring that is structurally sound. You don't have to rip up a wooden floor or polish a concrete floor before you lay down the epoxy!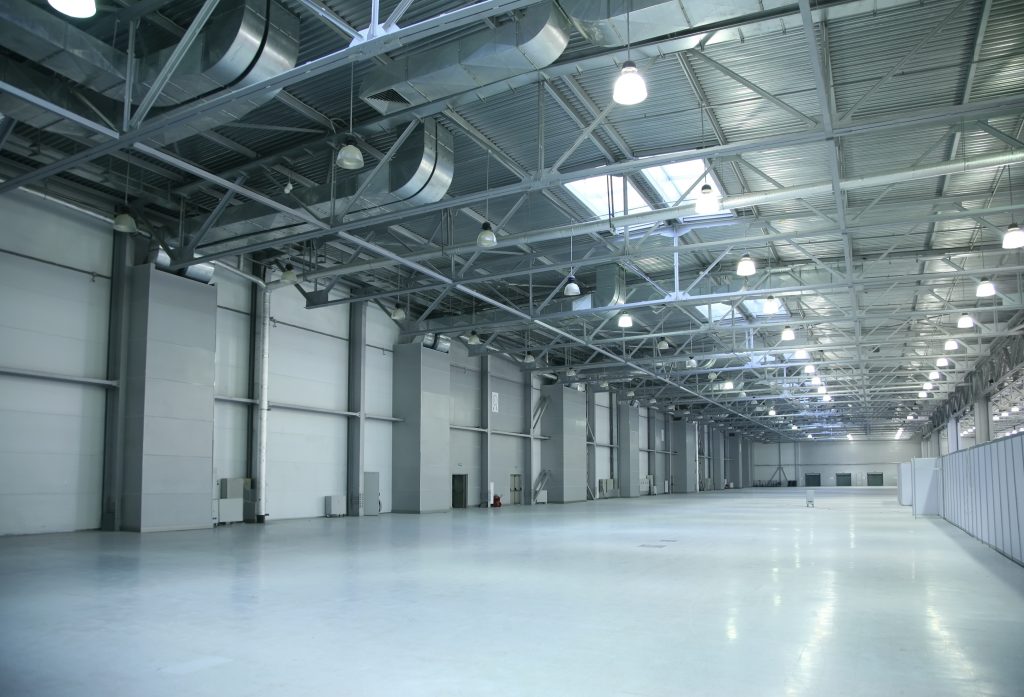 If you are looking for something not only unique but safe, durable, bacteria resistant and long-lasting for the floors of your commercial kitchen, then check out the limitless possibilities of colour and design options in epoxy flooring. 
The Benefits of Epoxy Flooring in a Commercial Kitchen Melbourne are:
We are pretty sure it will take you longer to decide on the colour and gloss level than it will for us to lay your commercial kitchen epoxy floor for you! 
Generally, once your floor is ready, we can lay the epoxy in a single day, and you can walk on it in about 12 hours. Light usage is acceptable at the 24 mark. After 7 days, it's fully cured and practically indestructible!
Epoxy flooring is really, really durable. It's the main reason epoxy is installed in commercial kitchens. It last and lasts and outperforms nearly every other flooring surface!
Epoxy is resistant to impact, scratches, marks and scratches, and after a sweep and mop, it looks just like it did the day it was installed!
Epoxy is seamless with no bumps or lumps. The glossy finish gives you a clean and professional look, which is perfect when visiting visitors like the Health Department! 
Epoxy makes your floors slip-resistant, which is excellent when you are responsible for other people's safety. These floors won't develop cracks and are scratch and stain-resistant, so they are both easy to keep clean and look good!
Another aspect of epoxy flooring that makes it safer is that it is self-levelling, so there will be no lumps or bumps that can become trip hazards in a busy commercial environment. 
The smooth surface isn't porous, so liquid spills won't soak in and stain epoxy, either!
Epoxy flooring is one of the easiest surfaces to keep clean and safe. It's effortless to clean up spills with a damp cloth or bigger ones with a damp mop. Oil cleans up easily and doesn't stain or leave a mark, keeping the floors looking spotless. 
Epoxy flooring is incredibly long-lasting. Once the epoxy is cured, it's almost inert and will not crack, peel or flake for decades. Installed by professionals, Epoxy flooring could easily outlast the chef, bakers, and cooks in your kitchen! 
Epoxy flooring is budget friendly and often cheaper than a tiled floor of the same size – without the chances of cracks appearing the first time you drop something on it. 
Epoxy can give you the chance to create to express the vibe in your business the way you have always dreamed about.
Many people won't take the risk with epoxy kitchen floors and go for standard flooring. They are missing out on that "wow" factor and the safety and durability that epoxy flooring will give you over other materials.
 Epoxy has an excellent reputation in industrial buildings; many think that's all you can do with it. Once you have seen the shine, the colours and the designs that can be created, you will want every floor in your business to be epoxy, not just your commercial kitchen! 
Don't think that installing epoxy floors will make your commercial kitchen look like a garage or industrial area. The flakes and fake terrazzo you're thinking of are so passe we hardly ever use them these days.
These days it's all about the colour, swirling, gloss and customisation we can achieve. Come and talk to us about what we can do to create a safe and durable commercial kitchen floor and raise the value and saleability of your Melbourne business. 
Epoxy flooring is being used more often these days by architects and designers due to its flexibility and durability, but primarily because of its sheer good looks. Epoxy is a mixture of resin and hardeners along with colours, glitters, pearls and flakes that react and create a tough surface that's practically inert after it cures. 
And another great thing about epoxy is that it has minimal off-gassing and VOCs once it's laid and cured. 
We want to guarantee your satisfaction when we install your Commercial Kitchen epoxy flooring, so we only use high-quality products and the best installers in Melbourne. 
We take pride in every commercial floor we do and would love to talk to you about the benefits of choosing epoxy for your Melbourne Commercial Kitchen today! 
Contact us today, and let's see how we can help you with your commercial flooring solution!
Call now and get a free quote!